Cooperative News
March 10, 2023
OECC is offering a High Voltage Lineman Training Scholarship
OECC is offering a scholarship to cover books and tuition for the candidate chosen to attend the High Voltage Lineman Training program at ASU Newport, Arkansas this fall. Applicants must be current members (or the child of a current member) of Ouachita Electric Cooperative Corporation in order to be eligible.

Learn more and download the application
March 1, 2023
From the Managers Desk: You are a member, not a customer
That's the co-op difference!
Many businesses use the word "member" to describe their customers. At Ouachita Electric Cooperative, membership really does mean something more than just the right to buy electricity. We are founded on seven cooperative principles that give us guidance and strategic direction.
As a co-op member, you're not just another customer. You are an owner, which gives you many benefits, including:
VOLUNTARY AND OPEN MEMBERSHIP
Membership is open to everyone in our service territory, regardless of race, religion, age, disability, gender identity, language, political perspective or socioeconomic status.
DEMOCRATIC MEMBER CONTROL
We follow democratic processes and allow members to vote in board elections and share their ideas or concerns. Since board members are from your community, this provides local control because they listen and respond to you.
MEMBER ECONOMIC PARTICIPATION
Members contribute equally to — and democratically control — the cooperative's capital. As a not-for-profit coop, no profit is collected. We return revenues or margins to our members in the form of capital credits.
CONCERN FOR COMMUNITY
While focusing on member needs, we work for the sustainable development of our communities. Cooperatives are community-focused and work to improve the areas we serve. Since co-ops are owned by those we serve in our community, we have a mutual interest to ensure that both the co-op and the members do well and prosper. Working together helps to keep power affordable and ensures we can provide it in a reliable and responsible manner.
Ouachita Electric is a member-owned cooperative that strives to give you the best value of any utility. To us, you are not just a customer. You are a member, and without you, we would not exist.
March 1, 2023
Ouachita Electric Cooperative - EMPLOYEE SPOTLIGHT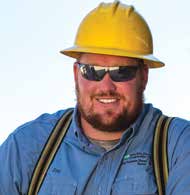 Eric McGee Current position: Journeyman Lineman/ Serviceman
How long have you worked for OECC: 4 years Most rewarding part of your job: The members
What would you like to do at co-op? Learn to draw and stake lines
Hobbies: Hunting/fishing
Favorite food: Steak dinner
Unique/interesting thing about you? I am a volunteer fireman
Valuable life lesson: Be your brother's keeper Bucket list: Go to the Grand Canyon
March 1, 2023
Director Appointed for District 7 - Sheila Johnson
Sheila Johnson resides in Bearden and is the manager of Johnson Farm and Garden in East Camden. She is married to Kim Johnson and has two children, Heather Johnson of Camden and Amanda Roberts of Benton. Sheila graduated from Bearden High School and is a licensed radiologic technologist. She is a member of Calvary Baptist Church.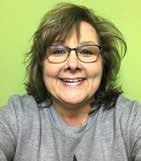 March 1, 2023
WE WEATHER THE STORMS TOGETHER!
Ouachita Electric experienced widespread system outages on Feb. 1. Crews from Ozarks Electric, Arkansas Electric Cooperative, Inc., Barnett Rightof- Way Services and Platinum Power, Inc. assisted us with power restoration efforts. We had a total of 74 lineworkers working in our communities helping to restore the power as quickly as possible. Many thanks to MSTN Transformers, Woods Place, Americas Best Value Inn, Sleep Inn/Main Stay, Holiday Inn, Flaming Pig BBQ, Catherine's, White House Café, D&J's Country Cooking, Sweety's Donuts, Cardinal Café, Granny's Grill, Bulldog Drive-In, La Carreta Restaurant, B-N-G's, Tin Top Dinner, Rusty & Carol's Sportsman Center, Ouachita County Judge Robert McAdoo, Calhoun County Judge Floyd Nutt, Samco Stay, Scott and Cindy James, Larry Sindle, Jeremy Givens, Gerald Nutt and Dixie Dorflinger. One of the greatest values of being a cooperative is helping others in time of need. We are Arkansas strong and cannot thank you enough! We also want to say a special thank you to our members for their patience and understanding while power was being restored.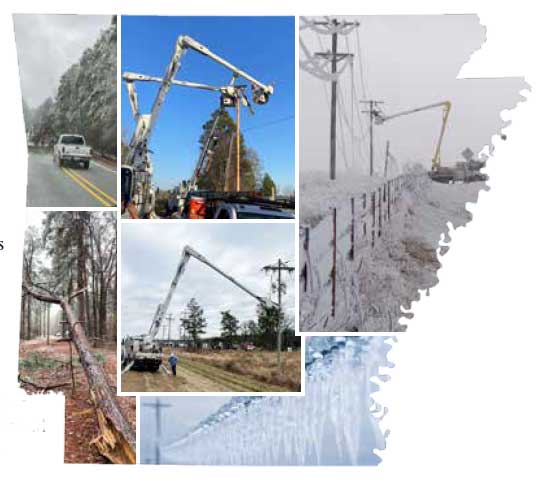 March 1, 2023
PLAY IT SAFE: Do's and don'ts when using portable generators
Storm season is upon us, which means greater potential for power outages. If you're planning to use a portable generator in the event of an outage, play it safe with these tips.
DO: Install backup carbon monoxide (CO) alarms. In a 2022 report, the Consumer Product Safety Commission estimated 85 U.S. consumers die every year from CO poisoning caused by gasoline-powered portable generators.
DO: Keep children and pets away from portable generators at all times. DO: Position generators at least 25 feet outside the home, away from doors, windows and vents that can allow CO to enter the home.
DO: Ensure your generator is properly grounded. Use a portable ground fault circuit interrupter (GFCI) to prevent electric shock injuries.
DO: Use three-pronged extension cords that are rated to handle the load of the generator. Inspect extension cords for cuts, frays or other damage before use.
DON'T: Operate a generator inside your home or a fully or partially enclosed space. Generators produce high levels of CO, which can be deadly.
DON'T: Rely on generators as a full-time source of power. They should only be used temporarily or in emergency situations to power essential equipment or appliances.
DON'T: Overload generators. Make sure your generator can handle the load of the items you plan to power.
DON'T: Connect generators directly into household wiring unless you have an appropriate transfer switch installed. If a generator is connected to a home's wiring without a transfer switch, power can backfeed along power lines and electrocute lineworkers making repairs.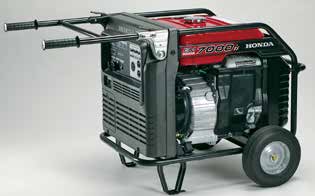 While generators provide convenience during power outages, they
can quickly become hazardous — even deadly — if improperly operated. Before operating a portable generator, thoroughly read the owner's manual for important safety information and tips.
Article contributed by Abby Berry with National Rural Electric Cooperative Association.
December 27, 2022
Shawn Dorflinger named Manager of Ouachita Electric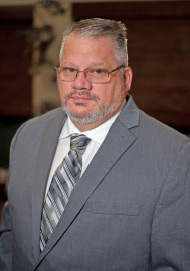 The Board of Directors of Ouachita Electric Cooperative (OECC) is pleased to announce Shawn Dorflinger as the new General Manager. Dorflinger was appointed Interim Manager in February 2022.
Dorflinger is a life-long resident of Ouachita County and has been employed by the cooperative since November 1994. He is a journeyman lineman and a certified line design and staking engineer. He is also a graduate of National Rural Electric Cooperative Association's (NRECA) Management Internship Program and Supervisory Training Program.
Dorflinger has volunteered his skills and experience in several mission trips to villages in Guatemala. He traveled with several Arkansas lineman with the Operation Razorback mission program.
"Shawn is aware of what the members and the cooperative model needs to be able to move forward. He has established a great partnership with other managers statewide and continues to stay informed of current issues," Board President Jim Garner said.
Reflecting on the death of former General Manager Robby Stinnett, Dorflinger said, "After the loss of a good friend and co-worker of 28 years, I was asked to step in and follow in the footsteps of the previous leaders. I'm honored to be among those that came before me. I look forward to serving the membership of Ouachita Electric."
As we look to the future of Ouachita Electric, we are no longer just an electric cooperative. We have morphed into a service cooperative. With technology changing constantly, we now can provide more services to our membership. We can make life better in rural south Arkansas by providing solar, fiber internet and energy-efficiency programs.
As always, our number one goal is to keep the power on, and employees of Ouachita Electric will be here to serve our membership.
---
To view PDF files on your computer, please click the link below to download Adobe Acrobat Reader.