ARIS High Speed Fiber Internet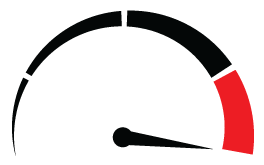 Ouachita Electric Cooperative (OECC) and South Arkansas Telephone (SATCO) have formed a new company called ARIS to bring gigabit internet service to thousands of homes and businesses in south Arkansas.
ARIS plans to start delivering services to customers in September 2016, with the goal of reaching all of 9500 homes and businesses of the OECC membership with fiber optic network services over the next few years. The initial packages will include options for: Gigabit Internet services, digital voice with unlimited local and long distance, and video services with options for up to 70 channels.
"In the 1930's and 1940's it was the electric cooperatives that brought electricity to rural America, today it's access to the internet. This partnership leverages the strengths of both companies so we can come together and serve our customers and our communities. Companies looking to move to South Arkansas can know that they can get the same or better level of connectivity services they get in large metropolitan areas" states Mark Cayce, General Manager of OECC.
"We're adding Camden and Hampton, Arkansas to the list of gigabit cities that includes Austin, Nashville, Kansas City and Chattanooga. These services will be transformative for not only our customers but our region as well. SATCO believes in partnerships with other entities to help drive economic development for southern Arkansas." said Mark Lundy Director of SATCO.
"In 2010 SATCO partnered with the University of Arkansas ARE-ON to create over three hundred (300) miles of new network to provide service to educational and medical anchor institutions, as well as businesses across southern Arkansas. This partnership with ARE-ON enabled SATCO to expand and connect with OECC to provide gigabit internet service to some of the most rural areas of the region." states Mr. Lundy.
OECC members looking to sign up or get more information about the services and packages should go to www.arisark.us or call 877-252-4538.
Introductory Pricing
Blaze Internet Service
Up to 1GB Internet service with no data caps - $89.99/mo
VOIP Telephone Service
1 line with unlimited National Long Distance - $10.00/mo