Operation Round Up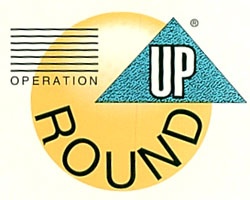 Since Ouachita Electric Cooperative was formed in 1938, we have been dedicated to helping the people in Bradley, Calhoun, Dallas, Nevada and Ouachita Counties live better lives, not only with affordable electric power, but through our involvement in a number of important community endeavors.
Now with Operation Round Up, an innovative community service fund raising program, we can share a simple and rewarding way for Ouachita Electric members to help support worthwhile projects in our service areas.
Operation Round Up is just what the name implies. Each month, Ouachita Electric simply "rounds up" the electric bill of participating members to the next highest dollar. For example, a member's monthly bill of $52.73 would be automatically rounded up to $53.00, with the additional 27 cents going to the Operation Round Up fund. Donations are tax deductible and members will be sent a summary of their yearly contributions in December and January.
The Operation Round Up Trust Board has awarded $10,261.89 in donations through the Operation Round Up Program to non-profit organizations and individuals since the program began in January, 2004.
Community spirit. Service. Good will. Operation Round Up is an exciting extension of Ouachita Electric's commitment to our members. Members can sign up here, email or contact any Ouachita Electric Cooperative office for this program.
To sign up for Operation Round Up click here.
Organizations or individuals may apply for donations by printing one of the following forms: To view the pdfs below, download Adobe Reader.
Individual and/or Family Application
Organization/Agency Application
Listed below are organizations and communities that have benefited from the generosity of Ouachita Electric members who participate in Operation Round Up.
Camden Fairview High School Band - participation in Presidential Inaugural Parade in Washington, D.C.
Hampton High School Beta Club – Participation in National Talent competition in New Orleans, LA.
Boys and Girls Club of Ouachita County – All-Star Softball teams' travel to New Orleans for Regional tournaments
White Oak Lake Citizens Advisory Group – purchase materials for courtesy docks at the upper and lower boat ramps
Harmony Grove Volunteer Fire Dept. – purchase electrical equipment to refurbish training room
Troop 6 Boy Scouts of America – purchase camping equipment Banks 4-H Youth Center – repair youth center facility
Ouachita Soccer Association – purchase soccer balls for youth soccer
Youth and Adult Jackets – coats for needy children: Hampton and Harmony Grove
Ouachita County O.A.S.I.S – spay and neutering program
Pete & Sonia Ferrington - relief for victims of house fire
John Michael Tacker - assist with People to People student
Operation Round Up Signup